For most of the month of November in 2017, I operated B camera on the SAG Ultra-Low Budget Feature Girl Wired.  The film was shot entirely on location in the Greater Phoenix area, except for some studio work at Sun Studios in Tempe.  We shot on the Blackmagic Ursa Mini 4.6K and Ursa Mini Pro 4.6K cameras.   It was a little different for me, operating camera on set but not always being needed.  I will testify, however, that it was nice to be able to kick back, grab some ham and cheese-wrapped pickles from crafty, watch the monitor and learn from what DP Austin Nordell was doing on A cam.
We shot at a variety of locations, but my favorite was the Mesa Market Place Swap Meet.  There was a ton of "set decoration" to look at in the background everywhere I pointed my rig, and the place read excellently on camera. I had a particularly good time following one of the young actors with handheld camera into the thick of his pretend laser gun battle with another young actor.  It was like operating camera on Saving Private Ryan or a Paul Greengrass film.

The production held a fine wrap party at a nearby restaurant on our final day of shooting, and it really was hard to say goodbye to everyone.  This was one of those rare productions where everyone got along famously, and it felt like a big ol' family by the last day.
It was a real pleasure to help Writer and Co-director Tony D'Alessio's and Co-director Rusty Case's vision come to life.  I'll give another update when it's premiering on the big screen! 
Check Girl Wired's IMDB page here.

Description of Girl Wired from the one sheet.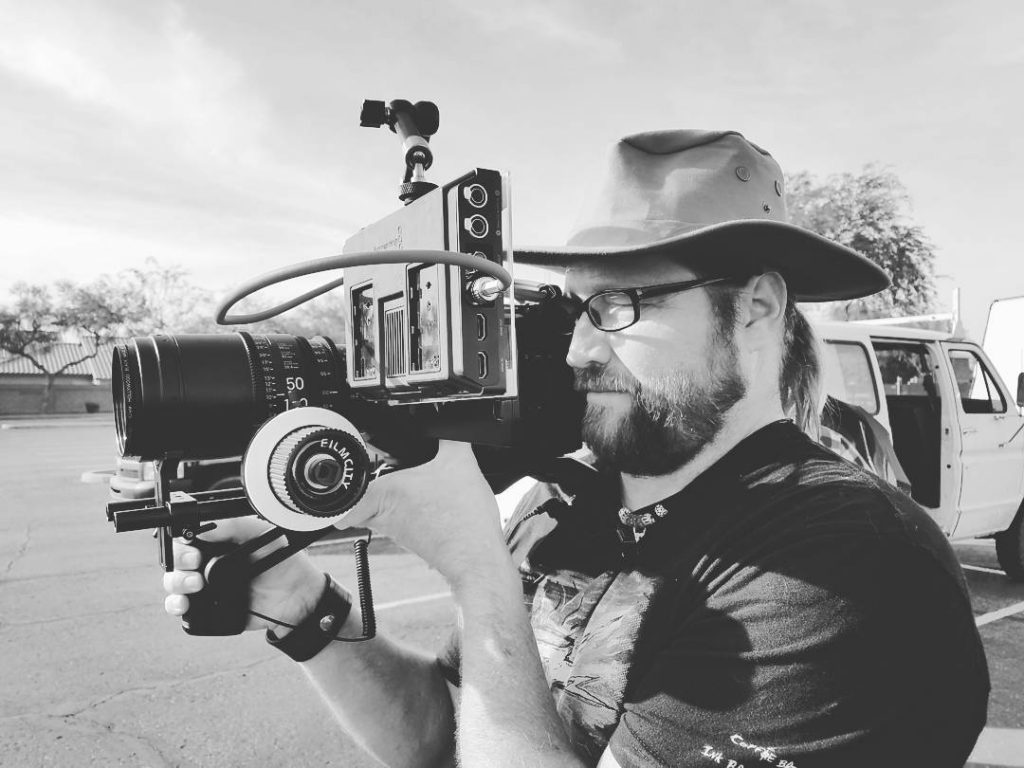 Gettin' it with the Ursa Mini 4.6K!  Photo by Austin Nordell.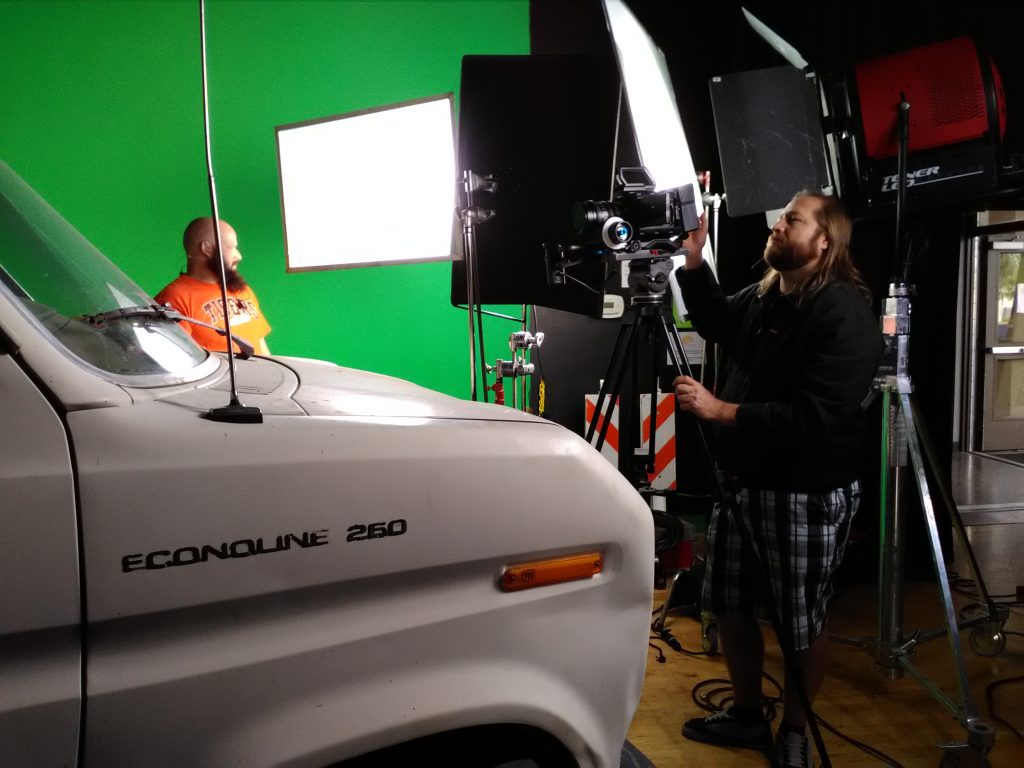 Shooting at Sun Studios again, this time with a van against a screen of green.  Photo by Joe Becker.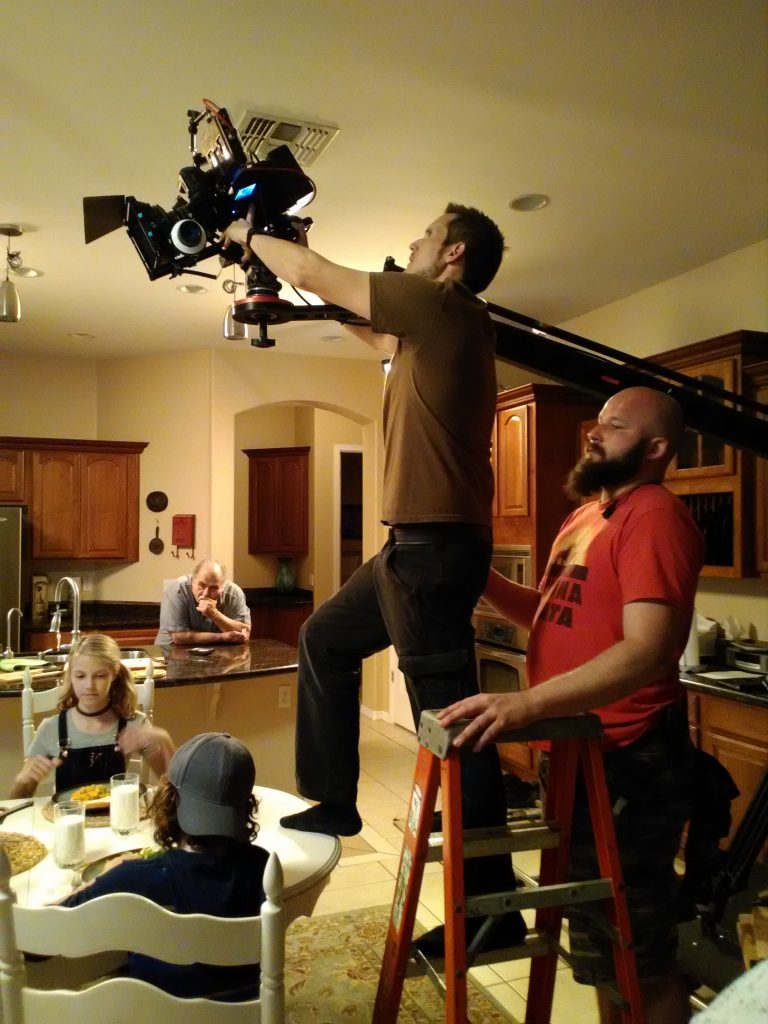 Girl Wired Director of Photography and A camera op Austin Nordell killing the jib moves, son!
Stocking feet = Special snazzy powers.
Photo by Jason Ryan.